Boulder Valley Gifted and Talented
Advocating for academic and affective needs of the gifted
There is still time to join Boulder Valley Gifted and Talented (BVGT)  today!
Joining is easy, simply click here. It only takes a minute or two!
Benefits of BVGT membership include: 
discounts or free admission to programming throughout the school year
seating in the "Reserved for BVGT Members" section at select programs
automatic membership in CAGT (Colorado Association of Gifted and Talented)
alerts about local, state, and national issues affecting gifted children
electronic subscription to BVGT's quarterly newsletter
becoming part of a community that advocates for talented and gifted education
and much more…!
Thank you for your support!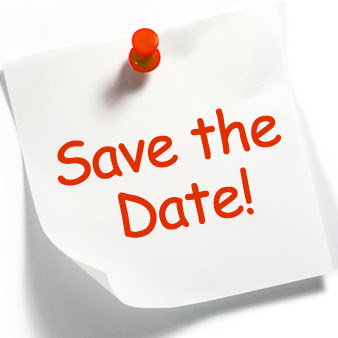 Upcoming Speakers:
Dr. Jim Delisle & Janice McNally
Dr. Jim Delisle
"Gifted and Teenage, Too: Striking the right balance at home and school"
Tuesday February 2nd at 6:30
**Location: To be determined
This talk is for parents and students, ages 11 and up.  
Dr. Delisle's Bio:
Dr. James (Jim) Delisle has taught gifted children and those who work on their behalf for more than 38 years.  Jim retired from Kent State University in 2008 after 25 years of service there as a professor of special education.  Throughout his career, Jim has taken time away from college teaching to return to his "classroom roots", volunteering as a 2nd, 4th, 5th and 8th grade teacher in 1991, 1997 and 2006.  In addition, Jim taught gifted middle school students one day a week between 1998-2008 in the Twinsburg, Ohio Public Schools.  Currently, Jim works part-time with highly-gifted 9th and 10th graders at the Scholars' Academy in Conway, South Carolina.
The author of more than 250 articles and 19 books, Jim's work has been translated into multiple languages and has been featured in both professional journals and in popular media, such as The New York Times, People Magazine, and on Oprah!  Jim's newest book, Dumbing Down America: The War on our Nation's Brightest Young Minds (and what we can do to fight back), was published in 2014. A frequent presenter throughout the U.S., Jim has also addressed audiences in nations as diverse as England, Greece, China, Oman, Turkey and Saudi Arabia.
Jim is currently on the Board of Directors for the Institute for Educational Advancement, a California-based nonprofit offering a variety of services and scholarships to gifted youth, and previously served as a Board member on the National Association for Gifted Children and the Roeper School for the Gifted.  In his retirement, Jim plans to walk as many beaches as possible and to write children's picture books where the main characters are based on young people he has taught or counseled during his career.
Session Synopsis:
Gifted and Teenage, Too: Striking the right balance at home and school  (60-90 minutes)
Intellectually gifted students have many academic strengths. However, they are also teenagers, intent on enjoying their brief years as adolescents with all the zeal they can muster. School is important, but so are friends, fun and everything electronic.  How do you, as parents, and they, as students, balance the rigors of school life with the need for relaxation and personal growth?  Come learn about some strategies and attitudes that will help make your gifted teen's life fulfilling–academically, socially and emotionally.
Janice McNally
"Supporting Resilience, Grit and Social-Emotional Skills for Students and Parents"
Janice McNally: Thursday April 7th or 14th 6:30 or 7
**More information to come!
Janice McNally is a Nationally Licensed School Psychologist,
with a post-master's degree in Educational Psychology from the University of
Colorado and an undergraduate degree in Interpersonal and Organizational
Communication .  Her professional experience includes over two decades of
work with children and youth, preschool-age through college level.  This
includes seventeen years as a school psychologist in the Denver-metro area,
providing consultation to administration, staff and parents and supporting
the cognitive and social-emotional/behavioral needs of K-12 students in
traditional and alternative settings and at the district-level.  Janice has
contributed to scholarly articles published in the Journal of School Health
and the Health Education Journal.  She presents to parents and professionals
at the local and national level on mental health /wellness topics including
risk and resilience, suicide and substance-use prevention, mindfulness and
social-emotional learning.
Modern life presents a variety of stressors for children/youth and adults.
While this can frequently leave parents feeling daunted, the good news is
that we can teach our kids social-emotional skills to support their capacity
(and ours) to respond to these challenges in a positive way and become
stronger in the process.  Participants will examine factors unique to
current day parenting and develop strategies for modeling and supporting
resilience, perseverance and grit to help families thrive.